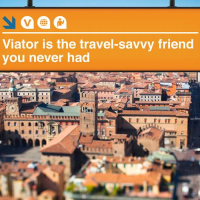 Book Things to Do Worldwide!
Choose from 10,000 sightseeing tours and activities in over 500 destinations.
Tours, things to do, sightseeing tours, day trips and more from Viator, an Lonely Planet recommended Partner.
Find and book city tours, helicopter tours, day trips, show tickets, sightseeing day tours, popular activities and things to do in hundreds of destinations worldwide, plus unbiased tour reviews and photos of tours and attraction…
Book your Tour now by an experienced Lonely Planet recommended Partner!